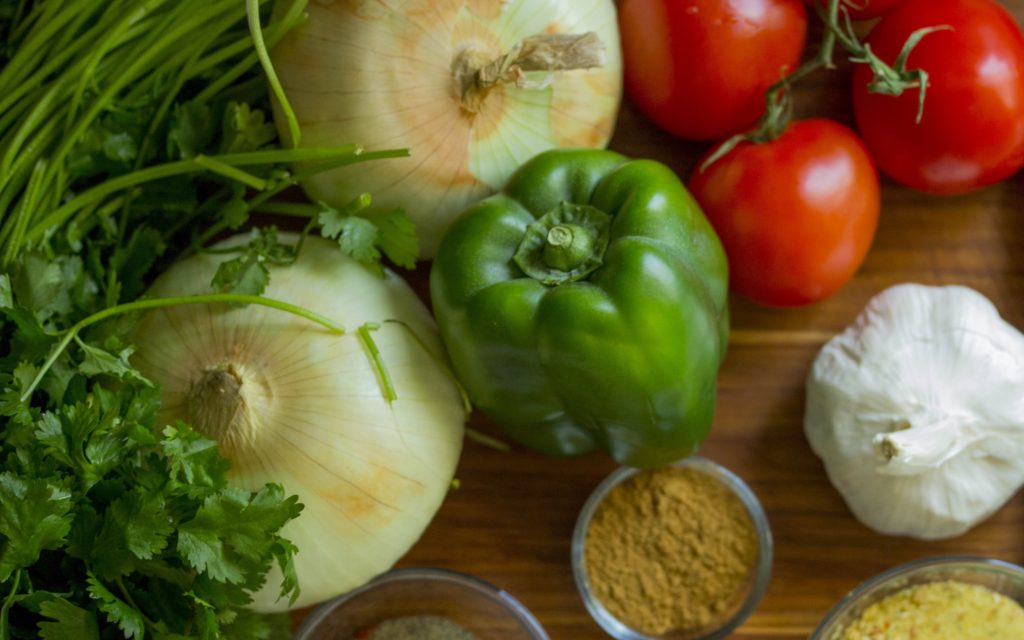 It's widely accepted that meal prep is one of the keys to tackling your health goals and eating a healthy diet. But if you get intimidated by those Instagram fitness models' intense meal prep pictures, you're not alone! Meal prep can be intimidating — it looks like it takes forever, you're eating the same thing all the time, and it's only possible for those 5% body fat fitness gurus.
Plus, what happens when you love food and experiencing new foods?!
I have good news. You can meal prep like a pro, in a short amount of time, and still get to enjoy your food like a true foodie.
5 ways to meal prep like a foodie.
Get all your veggies prepped
After grocery shopping, wash, chop, and store all your veggies in plastic containers. Having your veggies prepped and ready to go makes it easy to grab as snacks and makes it easier to cook during the week.
Portion your snacks
Portion out your snacks using sandwich bags or containers so they're easy to grab and go. Things like almonds, berries, coconut pieces, etc.
Plan out what you'll eat for the week
Take a deep breath, I'm not suggesting you schedule out every meal for every day and stick only to that schedule. But you should make a list of breakfasts, lunches, and dinners that you can make from the food you have and the groceries you've bought that week. This way you eat what you bought and eliminate food waste, and you get to feel a little more foodie freedom to choose from your lists of what you want to eat.
Cook one or two big batches of food
Some people can prep and cook up all of their lunches and dinners for the week, but honestly, I get real bored eating the same thing every day and I get a little snobby after food has been in the fridge for 3+ days… Combat your boredom by cooking enough for just a few days.
My favorite things to prep are a big batch of ground lean turkey breast made into a taco meat mix or a few cooked chicken breasts.
Befriend your crock pot
A crock pot allows you to prep the ingredients in the morning, or the night before, and throw it all in there and let it do it's thing! Also, you can usually make enough for a few meals. So double bonus.
Prep away my friends.
XOXO
Sierra