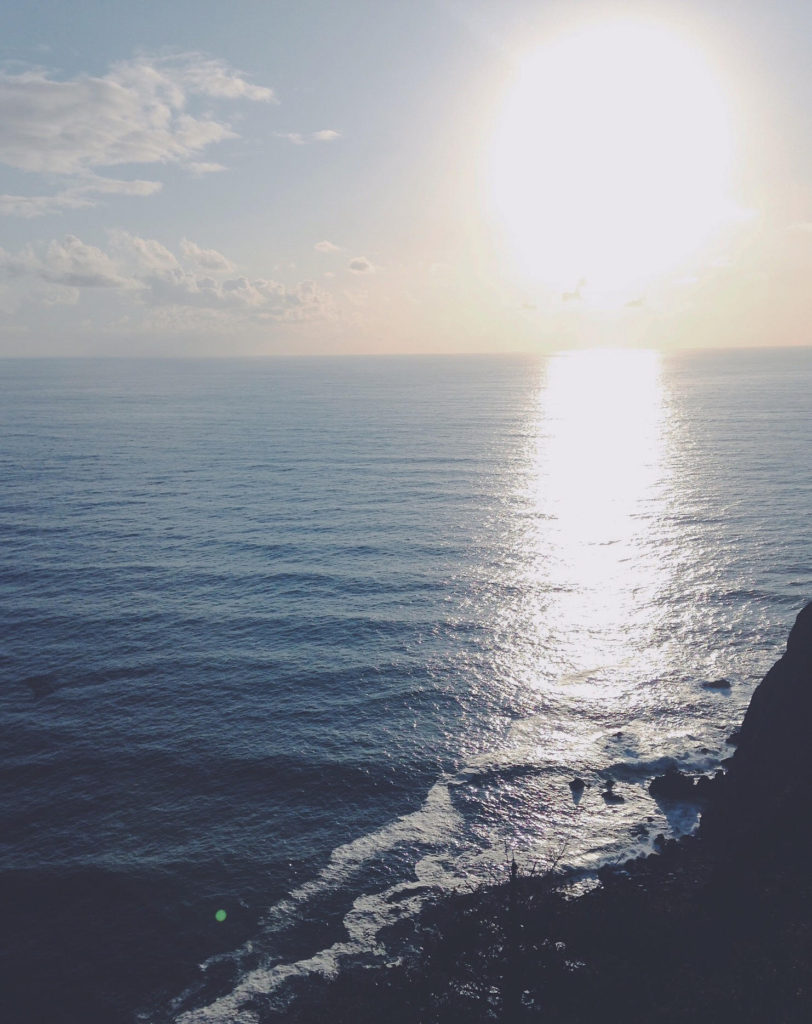 I always set out to be honest on L&LL — to be authentic and real, because that's the place I want to create and frankly, it's what you deserve. We could all stand to be a little more authentic and open with who we are, especially online and on social media.
I've recently put the blog on the back burner for a number of reasons. I've thought long and hard about how much of these reasons I want to share with the world. What I am struggling with is something I know so many people struggle with and that's why I decided to share it. So that you, the lovely soul reading this, know you're not alone and many other people are experiencing the same struggles.
Over the last nine months, I've been struggling with anxiety for the first time in my life. This is something I don't advertise, nor care to discuss with even my closest friends. I've been hiding away, trying to deal with this in private and keep my best face forward even when it isn't authentic. 
When I was younger, I never experienced anxiety or panic attacks. Then all the sudden, like a switch, it became something very prominent in my day to day. There isn't a moment I can pinpoint that set it off or a significant change in my mentality. One day, it was just there. It was so incredibly frustrating and I was ashamed to be struggling like this. I was struggling with this beast and had no idea why, where it came from, how to deal with it, and how someone can start having anxiety in their 20's with no prior history or explanation. For anyone who struggles with anxiety, you know how crippling and unpredictable it can be. Sleepless nights, cold sweats, racing mind, waking up in a panic, resting anxiety for hours, and panic attacks.
I want to put myself out there and share my personal experience for two reasons:
1. It's okay to admit that you're going through some shit. We all are! No one should have to go through struggles alone and feel like they're the only person who's ever felt that way.
2. If you look hard enough, you can find a silver lining.
So for the person reading this and it's actually speaking to you:
You are beautiful. You are remarkable. You are special.
Tell yourself it's okay to be feeling what you're feeling. Tell yourself it's okay to struggle. Tell yourself you're never alone in all this.
Now, the hard part. Be really honest with yourself about what will help. Maybe it's meditation, yoga, therapy, exercise, reading, religion, writing, getting out in nature, art, keeping a gratitude journal, or dedicated quiet time. Whatever it may be, be strong enough to do it. You deserve it.
As for my silver lining, I've learned to be more compassionate. You can never know what someone is going through or why they're going through it. I've always been an emotional person (okay, a very emotional person) but struggling myself has made me more compassionate towards others. It's made me want to help and lend a shoulder because sometimes, that's all someone needs. We can all stand to be a little more kind to one another. It's also taught me perspective in two ways. It helps me remember that I shouldn't always sweat the small things (easier said than done) and helps me appreciate all of the wonderful things in my life.
I hope you know that you're not alone and your struggle makes you stronger. Now, I challenge you to find your silver lining.
XOXO
Sierra