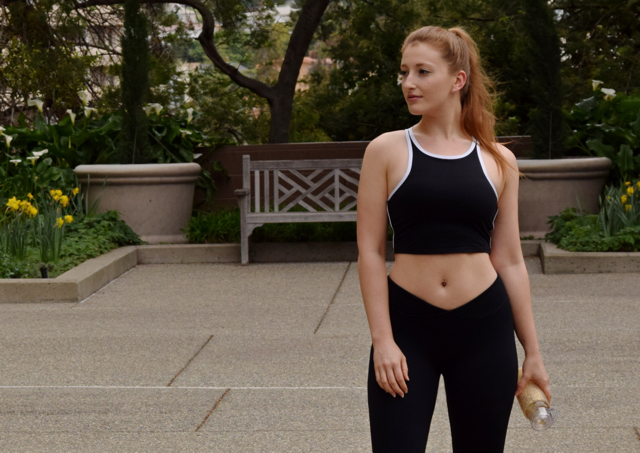 It's officially the time of year when the gym starts to thin out from all the failed New Years resolutions, but that won't be you! Hell no girl, you're putting your health first all year round.
But it's okay if you've lost some steam since January 1st. It happens to all of us.
No need to get discouraged and throw in the towel. Give yourself a reboot and get your motivation back.
7 ways to kick your workout into high gear.
Set a schedule
This is arguably one of the biggest keys to success when it comes to long-term health. Treat your workouts like an appointment. An appointment with yourself. You're not allowed to cancel, be late, or half-ass it.
Find the best times for you
Some people like to sweat it out in the morning, others prefer an evening workout. Try both and find the time of day that works best for you, both for your schedule and your body.
Try workout classes
Classes take the guesswork out of your workout. You know you can come, get a solid workout for an hour, and not have to think about it. Experiment with various classes to find the ones you enjoy most: cycling, boot camp, yoga, crossfit, body sculpt — there are so many options! I've sworn by fitness classes for years. It's the best way for me to stay motivated and committed. ClassPass is a great option to avoid class fatigue. It allows you to take different classes at different studios.
Set realistic goals
If you work full time and have kiddos, maybe it's not realistic to workout 6 times a week. Aim for 3-4 and stay committed to those workouts. Four solid workouts regularly is better than 6 in one week and none the next. It's especially better than being mad at yourself for not being able to keep up with that unrealistic schedule.
Make it a team activity
Workout buddies are built-in accountability, plus it's much more fun to get active when you're with friends or your significant other. Try meeting people at classes, set a fitness goal as a couple, or start a running club with some girlfriends.
Rock cute workout clothes
I'm pretty sure it's a proven fact that cute workout clothes increase motivation. Okay, maybe not a scientific fact, but it really does help you get your booty moving. Swap your old baggy tee for a cute tank and some fun shoes. Nordstrom Rack is full of name brand labels at half the price and H&M actually has some good finds. I personally love Fabletics. High quality, stylish workout clothes every month!
Make your workout something you enjoy
If you hate running, don't run! Simple as that. Your fitness shouldn't be a punishment, it should be a reward to your body. Find activities you truly enjoy and it'll make it 200% easier to do. If you've never considered yourself a "fitness person," try out of the box activities like tennis, hiking, dancing, or swimming.
Remember, health and fitness is about so much more than appearances. It's about treating your body with the respect it deserves so you can live a long and healthy life.
You can do this.
XOXO