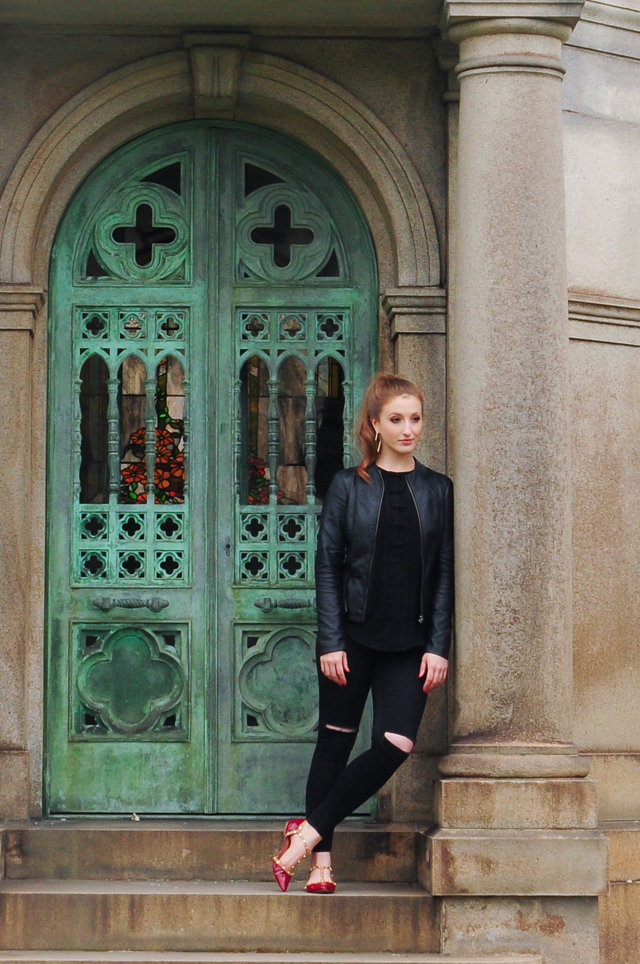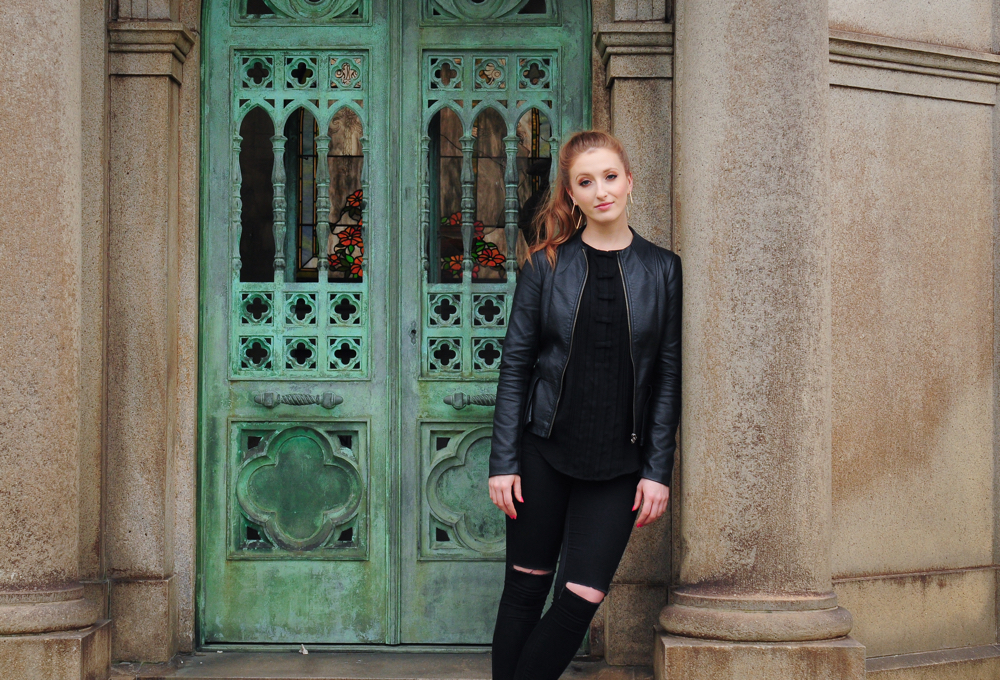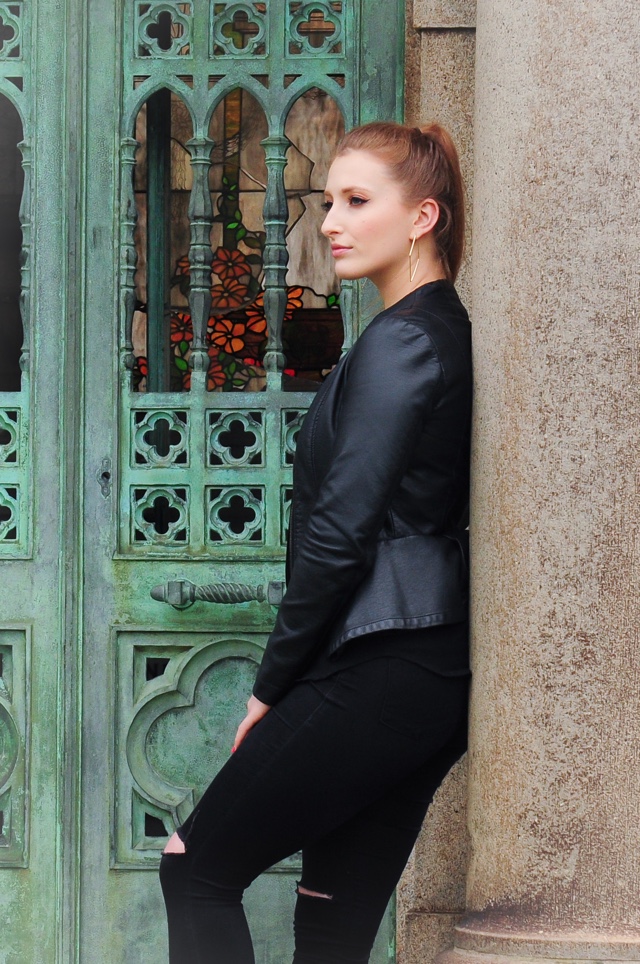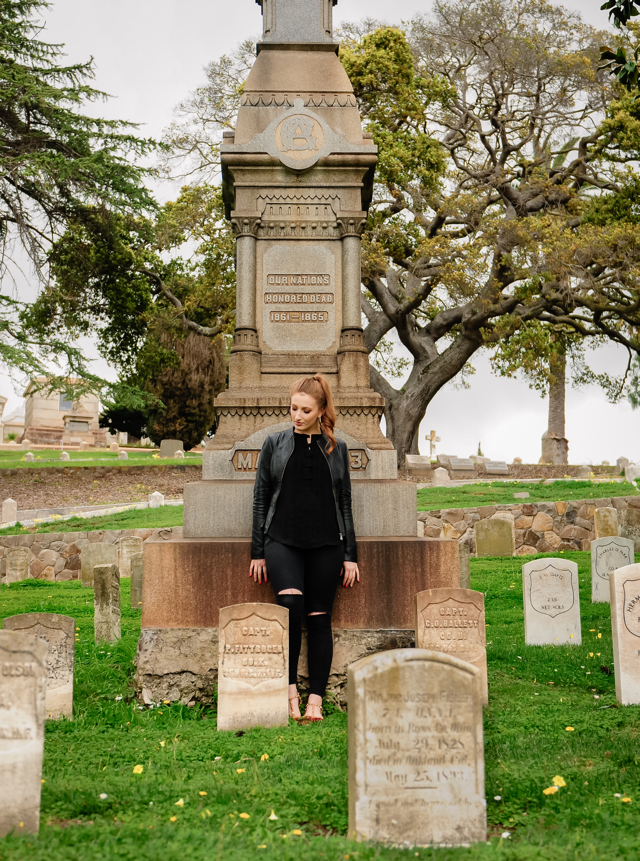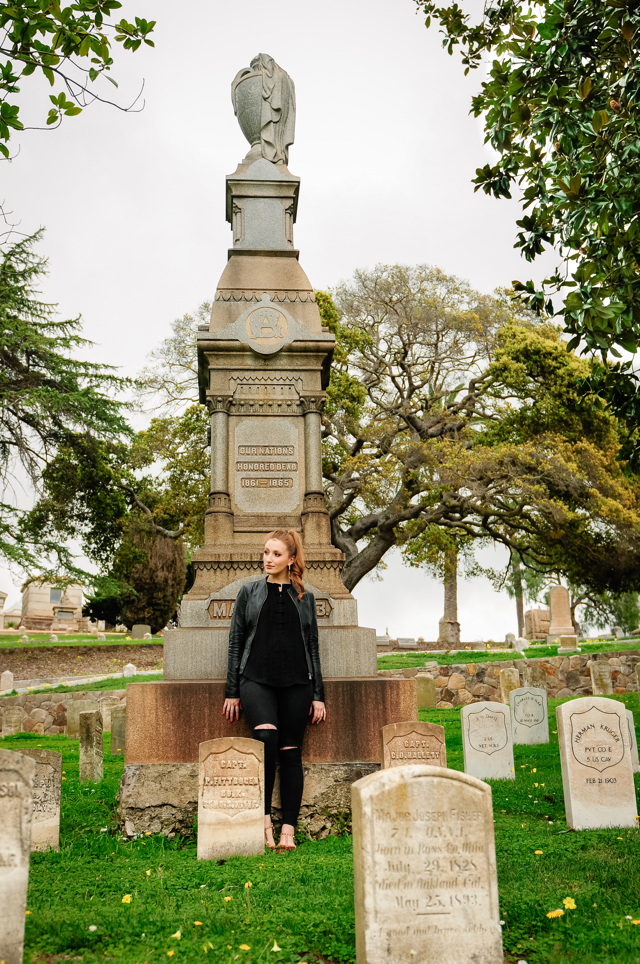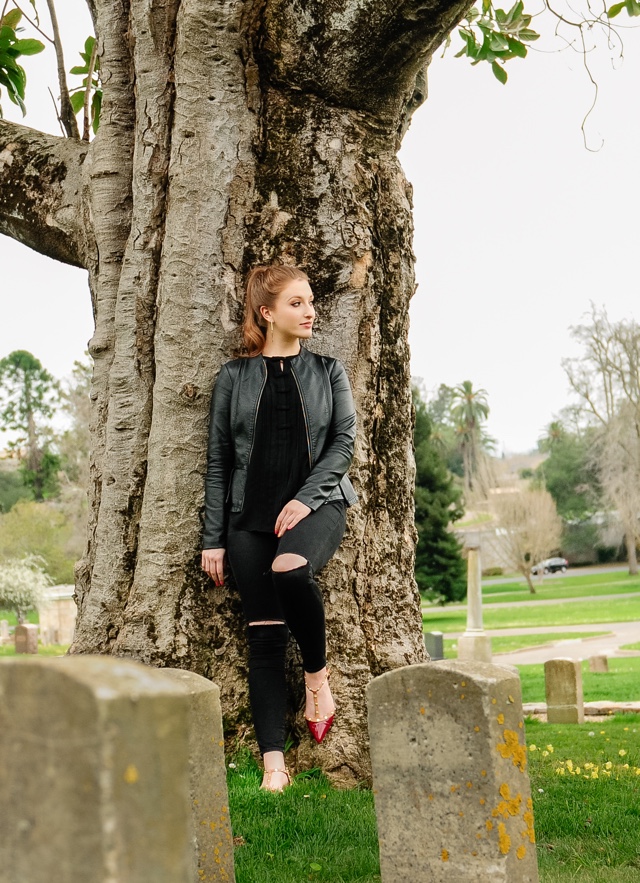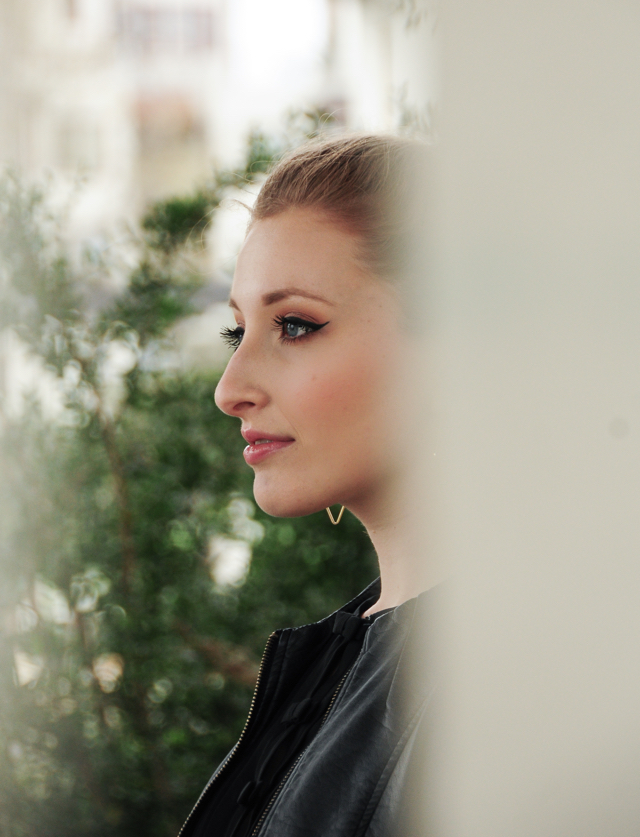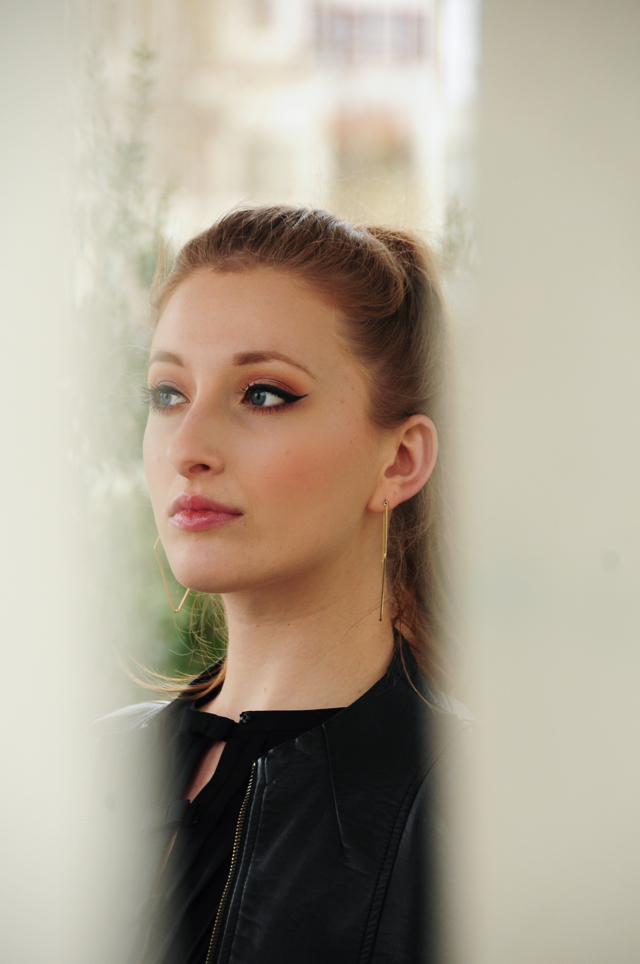 Spring is supposed to mean pastels and flowing dresses but you can't keep me away from black! Not to mention it was gray and cold and raining like crazy in the Bay last week, so an all black ensemble seemed fitting.
First, I have to give a major shout out to Shelley Toler for snapping these amazing pictures. Shelley is Ben's aunt and her and her hub finally came to visit us from Oregon, so naturally we had to take the time for a mini photoshoot. I happen to be lucky enough to be inheriting an incredibly talented photographer and beautiful human being. Seriously, check her out on Instagram.
Moving on to the fashion stuff.
Wearing black on black is the easiest trend to execute.
For obvious reasons — no colors to worry about matching and everything goes with everything. There are only two things to consider when wearing all black:
1. Style
Monochromatic color makes creating a fluid outfit easier but you still have to keep in mind the style of each piece and how they fit together. You know, like a bohemian piece and a professional piece are hard to wear together.
2. Texture
To make an all black outfit more interesting, consider mixing textures: black denim and a silk cami or a black cotton skirt and a leather jacket. It keeps things visually interesting in an otherwise simple look.
Fingers crossed that spring weather comes soon! But in my opinion, all black is acceptable all year round, #sorrynotsorry.
XOXO