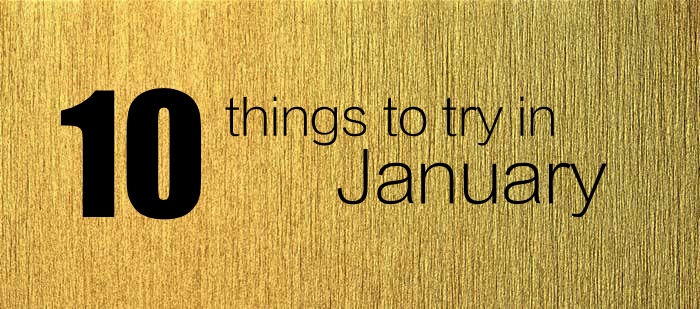 It's a brand new year and you can start it how ever you choose! Make it fun, purposeful, full of love, and include lots of hustle.
Kick off the new year right with L&LL's 10 things you must do this January.
1. Get serious about your goals: Put together an action plan for all of your wonderful 2016 goals. Make mini goals and set benchmarks to keep yourself accountable.
2. Treat yo self: As much as I love the holidays, they can be stressful. Take some time this month just for you. Get a massage or your nails done, maybe lock yourself in your bedroom one weekend just to read. Whatever is treat yo self worthy to you, do that. You deserve it.
3. Try a new recipe every week this month: Because eating well is a lot easier when it's fresh and new.
4. Clean out your closet: Go through your closet and honestly think about what you did and didn't wear last year. If you didn't touch it, maybe it's time to donate it. Doesn't fit anymore? Donate it. Don't love it anymore? Donate it.
5. Actually, go ahead and clean out your house too: Same rules as above apply. Don't need or love it anymore? Donate it!
6. Watch the Golden Globes (January 10th): Or just the red carpet like I always do.
7. Unplug and read a new book: I literally have 6 new books from Christmas to read.
8. Hit the mountain: January is when the snow really starts coming down at the mountain. Pack up for a mini winter getaway or head to the slopes just for the day. Snow bunnies welcome.
9. Check out Netflix's new releases: I will now be able to enjoy binge watching Parks and Rec constantly without having to switch to Hulu for the final season #blessed. Other noteworthy releases: Along Came Polly, Ice Age 2, and Meet the Parents.
10. Throw kindness around like confetti on National Compliment Day (January 23rd): Seriously say something nice as much as you can today and every day. The world needs it.
Now let's start the new year like the badass bombshell you are!
XOXO