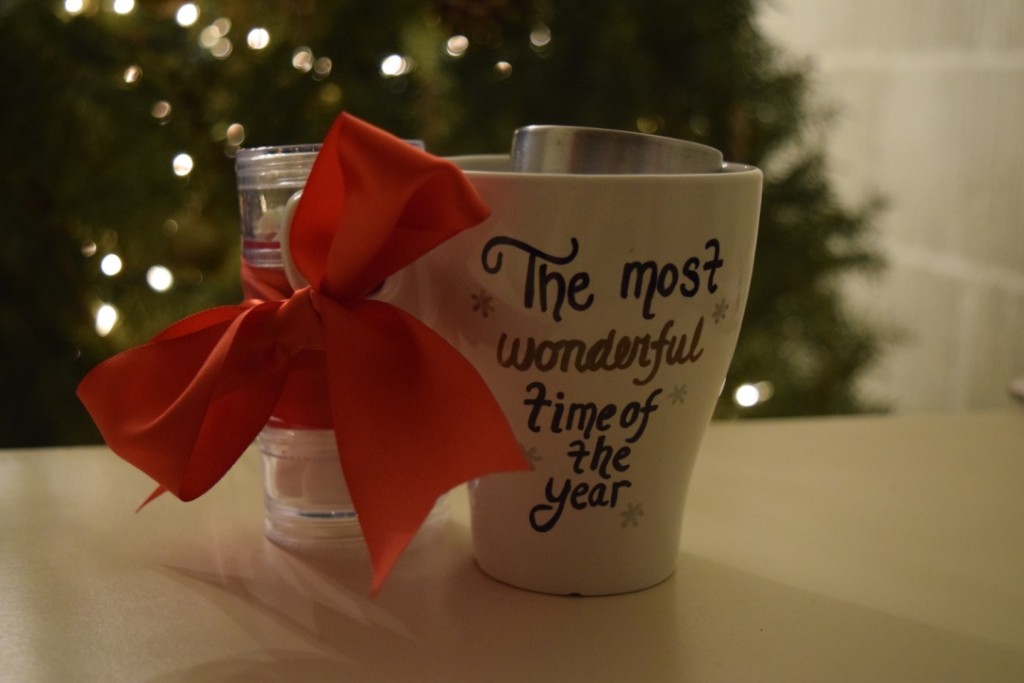 This week, I'm covering everything you need during the holidays. What to eat, what to make, and what to wear. We've already covered what to eat, the second part of this holiday explosion is what to make.
What to make during the holidays.
Hot Coco Kit
This is a perfect DIY gift that people will actually get to enjoy. Making a custom mug is so easy, I do it frequently for little gifts. And who doesn't love hot chocolate.
Step 1: Gather materials! You can get any mugs you'd like, choose a smooth material since it's easiest to work with. You'll need containers for your hot coco and for your hot coco toppings, and Sharpie colors of your choice.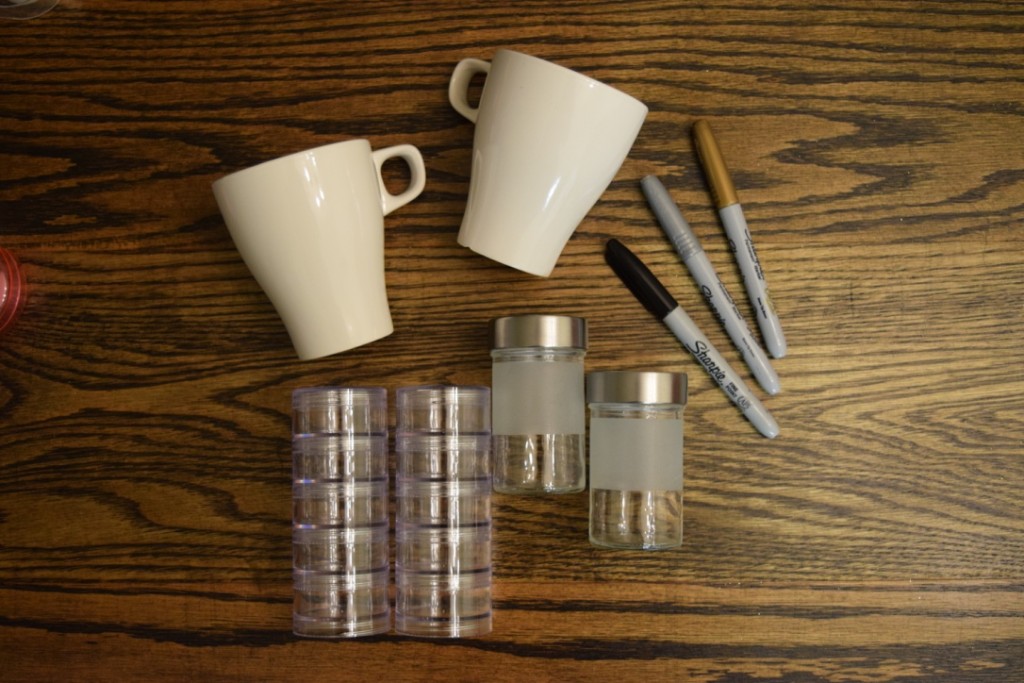 Step 2: Get your ingredients! Anything you'd like in your hot coco. I used marshmallows, mini chocolate chips, and some candy canes.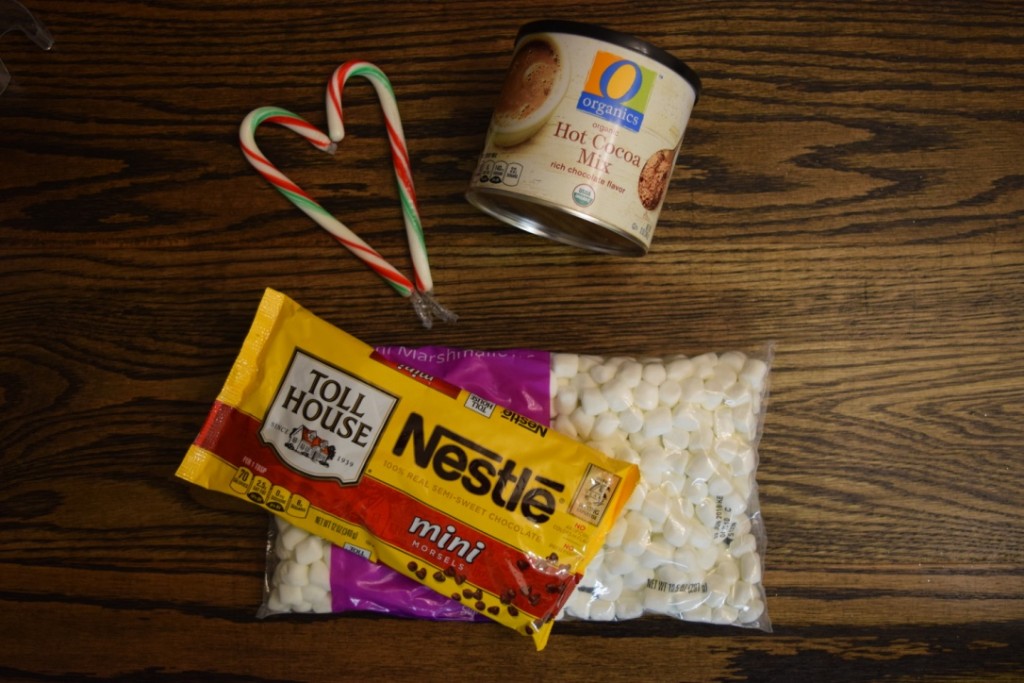 Step 3: Dispense toppings into your containers. If using candy canes, crush them in a ziplock bag using a rolling pin or hammer. Put plenty of hot chocolate into their containers. You want to make sure the recipient has enough.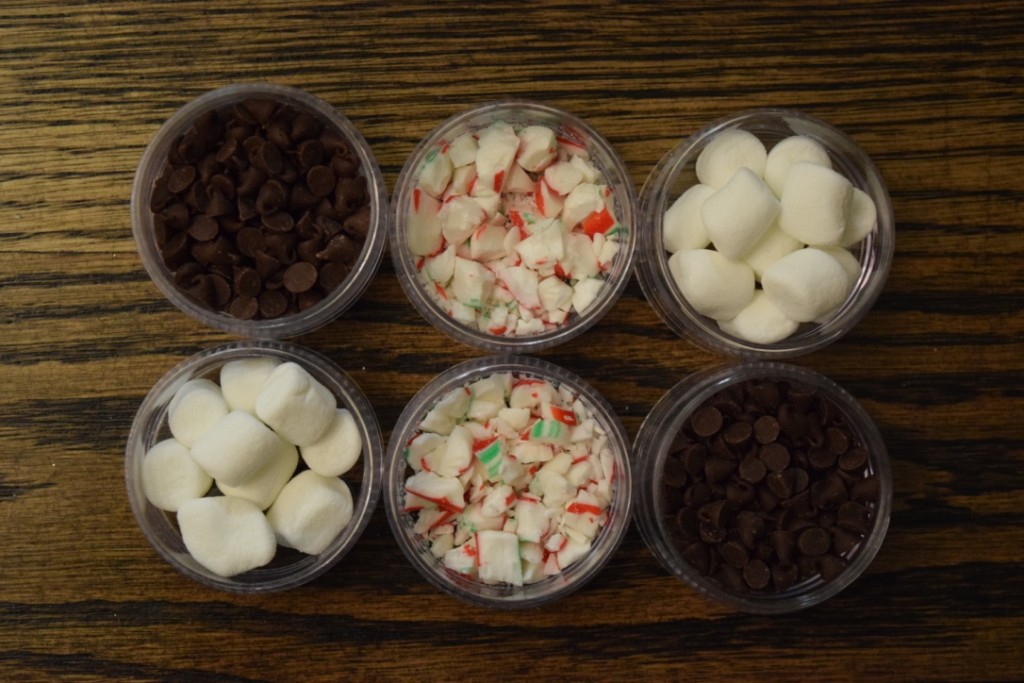 Step 4: Get your toppings organized. I really liked these containers since you can see all the toppings nicely. You can also use candy tubes.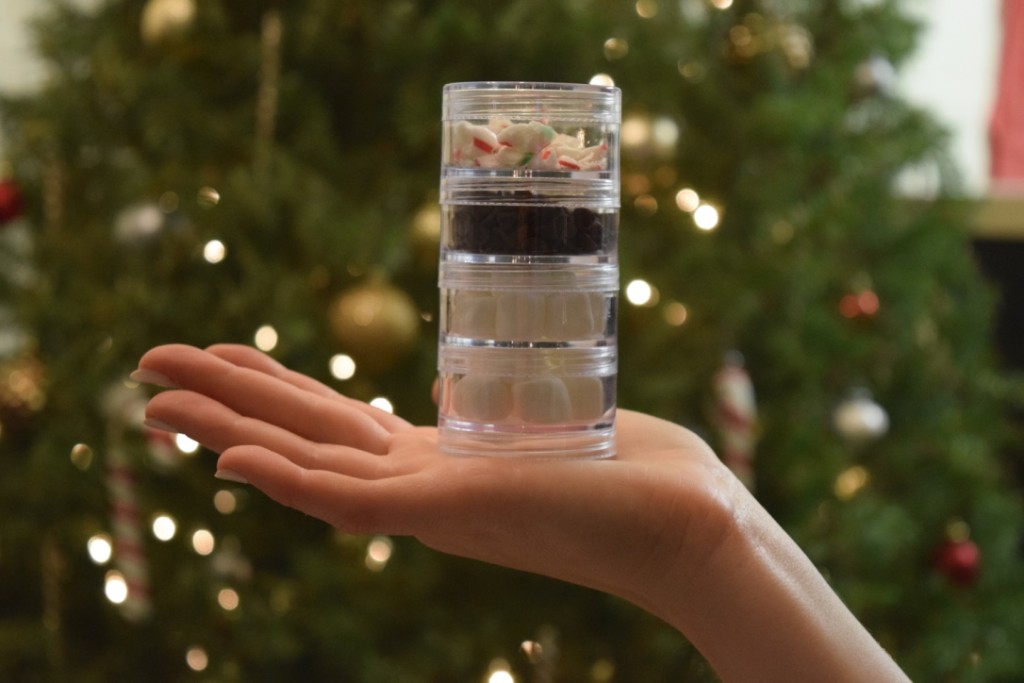 Step 5: Time to make your mugs. All you're doing is drawing directly on your mug with Sharpie. Make sure your surface is nice and clean, and dry, before you begin. I recommend planning out your design on paper first, taking mug shape into consideration. Then take the plunge! Draw out your design and then go over it a few times to make it stand out.
Once you're done with your design, bake in the oven at 350 degrees for 30 minutes. This will set the Sharpie so you can wash it without the design fading.
Pro tip: Keep some nail polish remover, q-tips, and cotton swabs on hand curing this process. If you mess up, don't freak!  Just take some nail polish remover and wipe off your mistake — it will come right off and you can start over. Practice makes perfect here.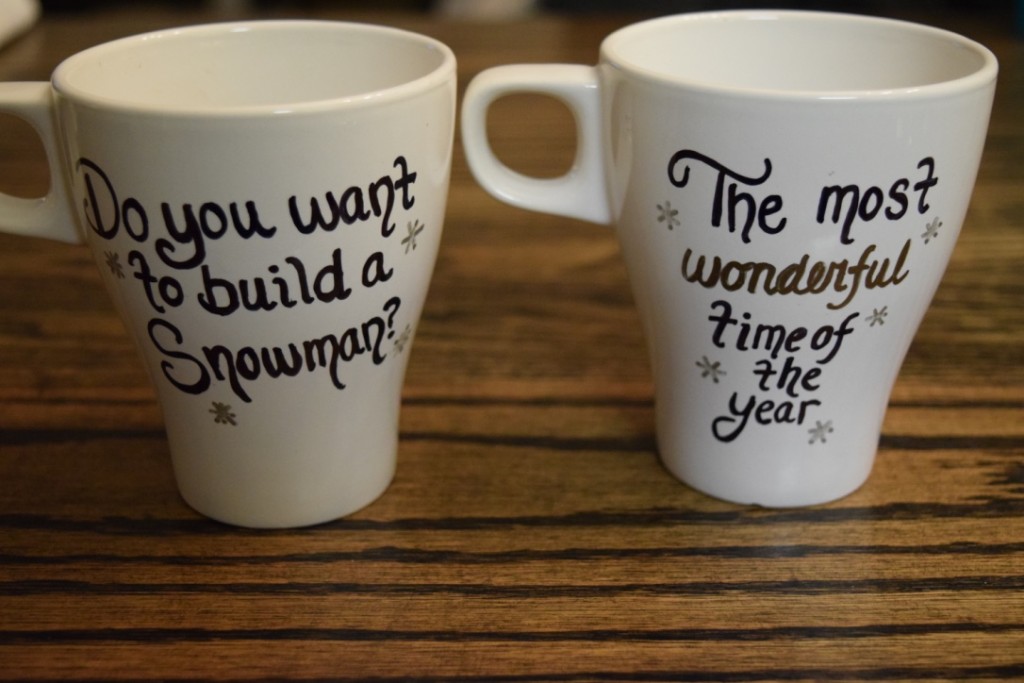 Step 6: BOOM. All your pieces are ready. This is the celebrate step.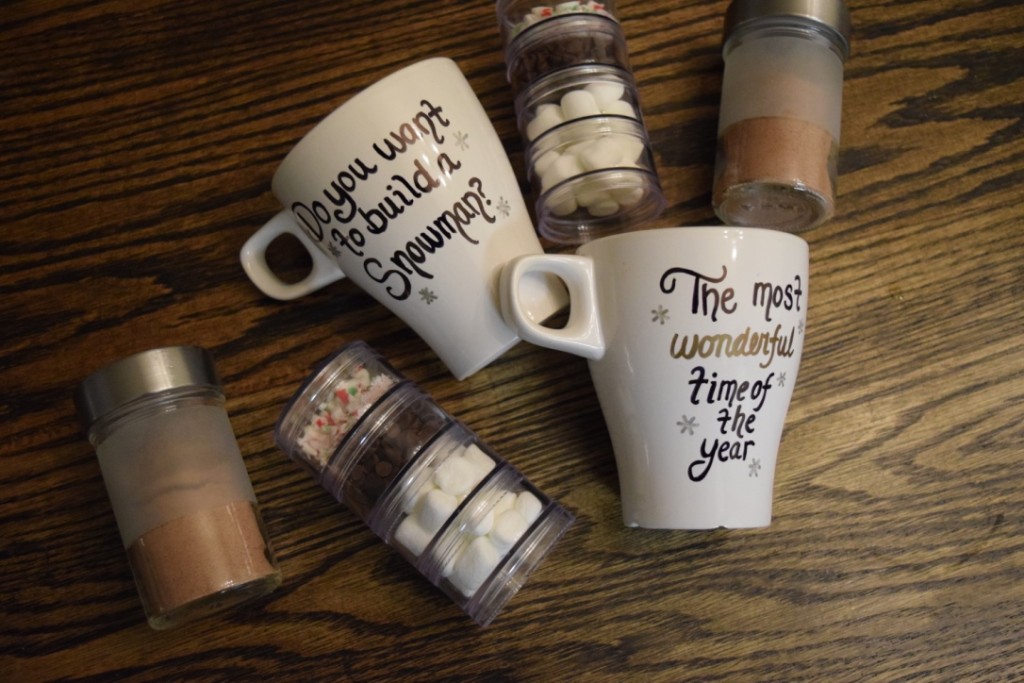 Step 7: Assemble your kit however you'd like to. I chose to put the coco inside and attach the toppings with a red bow for that special Christmas touch.
And voila! Your perfect DIY gift is complete.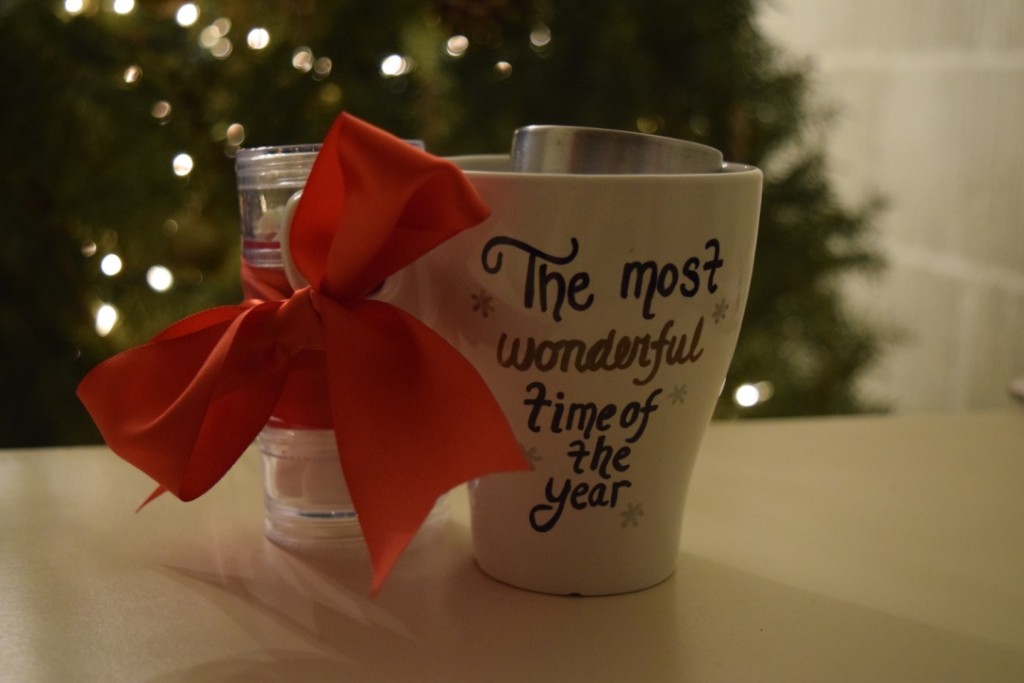 *Let your recipient know to hand wash their mugs for the longevity of the design. 
Christmas Eve Box
Take your hot coco kit to the next level by making it part of a Christmas Eve box. Each person in your family gets a box of goodies just for Christmas Eve. I've seen this frequently online for kids, but why should they get all the fun?!
Put your hot chocolate kit in a box or basket and add some holiday cookies, treats, a favorite holiday movie, popcorn, Christmas pjs, and maybe some mini bottles of alcohol if your family gets down ;). Basically you can add anything that will make your eve fantastic.
Can you believe Christmas is next week!? What are some of your family traditions?
XOXO