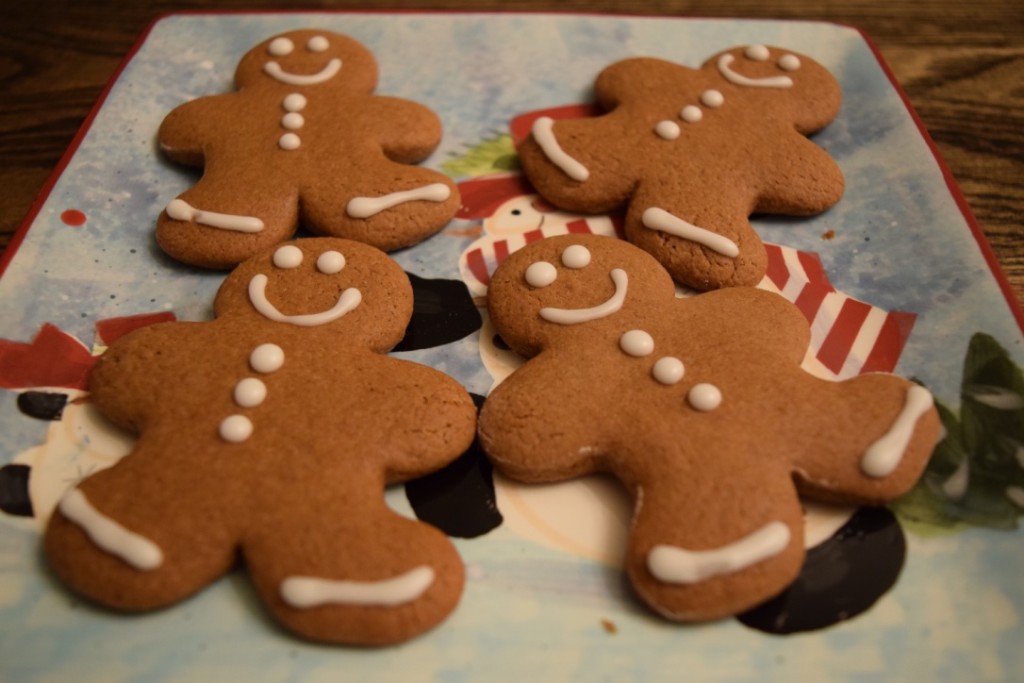 This week, I've got you covered for everything you need during the holidays. What to eat, what to make, and what to wear. You'll be the queen of all that is Christmas!
The holidays are the perfect time for cooking and baking. Each year, I take time to turn on my holiday music, light some candles, put on my red apron, and spend time cooking with love. There's something quite special and intimate about cooking for another person. And now is the perfect time of year to make it a tradition. Rightfully so, the first part of this holiday explosion is what to eat.
What to eat during the holidays.
Dessert // Gingerbread Cookies
There are a few classic Christmas desserts and gingerbread cookies definitely make the top of the list for me. The smell is heavenly and it will fill your whole kitchen. When baking, you want all your ingredients to be at room temperature. Make sure you leave enough time for your cold ingredients to warm up a bit.
While I do think the holidays are the time to go all out, if you don't want to make the cookies from scratch (no judgement here!) or don't have the time, then just buy the Betty Crocker gingerbread cookie mix and make your own frosting. No one will ever know.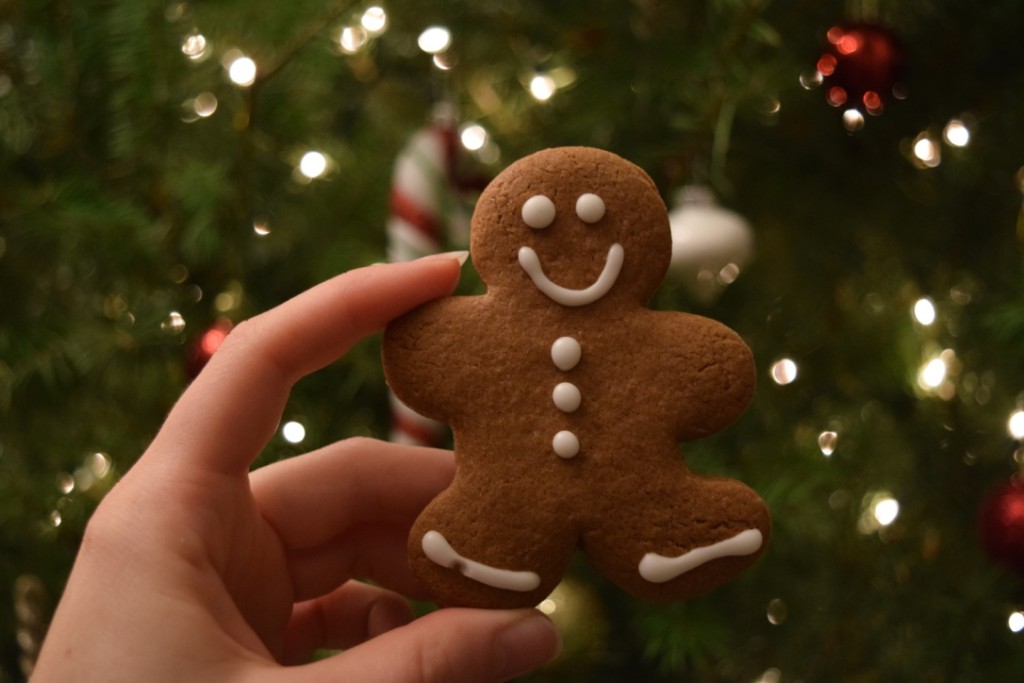 Cookie Ingredients:
– 3 cups (425g) all-purpose flour
– 1 Tbsp ground ginger
– 2 tsp ground cinnamon
– 1/4 tsp ground cloves
– 1/4 tsp ground nutmeg
– 3/4 tsp baking powder
– 1/2 tsp baking soda
– 1/2 tsp salt
– 3/4 cup (165g) packed dark brown sugar
– 10 Tbsp (142g) butter, softened about halfway and room temperature
– 1 large egg yolk, room temperature
– 1 1/2 tsp vanilla extract
– 1/2 cup (172g) molasses (not blackstrap)
– 1 – 2 Tbsp milk, room temperature
Icing Ingredients:
– 3 cups powdered sugar
– 1 egg white
Cookie Directions:
1. Preheat oven to 350 degrees.
2. In a mixing bowl, sift flour, ginger, cinnamon, cloves, nutmeg, baking powder, baking soda and salt and then whisk together. Set aside.
3. In a large mixing bowl (or the bowl of a stand mixer fitted with the paddle attachment), cream together sugar and butter until well combined, occasionally stopping and scraping down bowl.
4. Mix in egg yolk and vanilla.
5. Mix in molasses and 1 Tbsp milk.
6. With mixer set on low speed, slowly add in dry ingredients and mix until combined, adding additional milk as needed just to bring dough together.
7. Cool dough for about 20 minutes, either by tightly wrapping the dough ball in plastic wrap or covering bowl with plastic wrap so no air gets in.
8. Divide dough into two or three equal portions then roll each portion out evenly to 1/4-inch thickness. I'm old school and use flour and a rolling pin, some people roll dough between sheets of wax paper.
9. Cut into shapes using cookie cutters.
10. Transfer cookies to a cookie sheet, spacing cookies about 1-inch apart.
11. Bake for 8 minutes or until slightly set (they should leave a slight indentation when touched). Repeat process with remaining cookies.
12. Cool on baking sheet 1-2 minutes then transfer to a wire rack to cool completely.
13. Once cool, pipe icing over cookies to decorate and add sprinkles if desired. Let icing set at room temperature. Serve and then store in an airtight container.
Icing Directions:
1. Add powdered sugar to a medium bowl or to the bowl of an electric stand mixer, fitted with the paddle attachment.
2. Add in egg white and mix on low speed until combined.
3. Add more powered sugar or water if needed for consistency. It should be glossy and thick.
4. Transfer to piping bags fitted with tiny round tips and decorate as you please.
*This icing dries fast and it meant to harden. Transfer to piping bags immediately and don't make until you're ready to decorate.
Now enjoy the amazing cookies you made and make some extra to give to friends and family. I always bring holiday goodie bags full of baked goods for Christmas. Let me tell you, they're always a hit.
XOXO