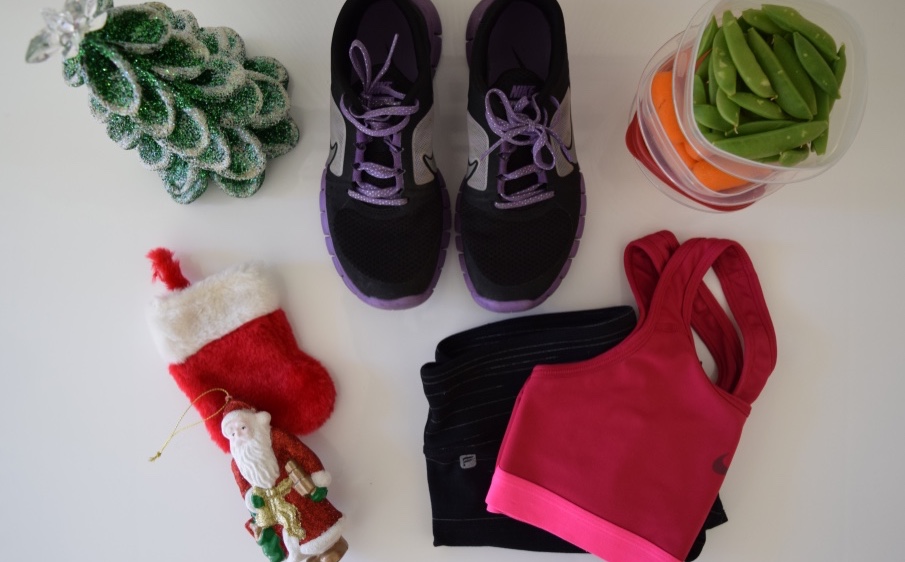 Yes, the holidays are the most wonderful time of the year, but they come with some challenges to our health and fitness routines. Naturally, it becomes harder to keep a clean diet and most of us travel which makes it hard to keep up our workout schedule. But you can keep up your health streak if you put in the time and effort to do so and you can still enjoy the holidays in all their glory. It's all about finding a balance.
Staying healthy during the holidays CAN be done.
Be as clean as you can when you're at home.
Keep your diet as clean as you can leading up to the holidays and really focus on feeding your body whole, healthy food. You want to be able to eat the holiday treats and not feel guilty, am I right? If you've been eating clean and healthy 90% of the time, you'll really be able to enjoy that other 10%. Because what is Christmas without cookies!
Work it out a little extra.
Add an extra day of exercise into your routine to burn some extra calories and keep your metabolism high. Remember what I said about balance? Balance out some indulgences with some extra sweat.
Plan your travel workouts.
I don't know about you, but I need to schedule my workouts in order for me to follow through. That becomes 120 times harder when you're on the road. Think about your time around the holidays and carve out time in advance for your workouts. It's only 30 – 60 minutes. You can do it. Also, you don't need a gym or studio to workout! You know my love of YouTube workouts — on the road is the perfect time for those babies.
Buy healthy groceries.
Another issue you run into around the holidays is not having healthy food around, especially if you're in a hotel or a crowded family home. Change that by buying some healthy groceries for yourself! Prep your veggies and healthy meals so you have something to turn to.
Pick what you splurge on.
You don't have to deprive yourself, and you shouldn't. Enjoy the home cooked goodness and love-filled baked goods, but only eat what you actually love. Not a fan of brownies — don't eat them. Gingerbread cookies are your favorite thing ever — eat one or two. Focus on what you love and control your portions.
Avoid extra alcohol.
We know alcohol is not good for the waistline. I'm not going to tell you how to enjoy your holiday but try to avoid excess alcohol if and when you can.
Stay healthy to reward your body, not punish it.
I'll continue to say this every time we talk about staying fit and healthy. This is a gift to your body — feeding it healthy food and exercising is a reward for being amazing, not a punishment.
How do you guys stay fit and healthy during the holidays? XOXO