We've already established that I love the holidays. No need to cover that again. Part of the holiday fun is finding the perfect gifts for all the special people in your life. To make your life easier, I gathered a handful of fail-safe gifts for all the wonderful women in your life. Off the list, a few other reliable gift ideas are cozy throws and books in a genre they enjoy.
For all the ladies on your shopping list, here's a few tried and true gift ideas just for you.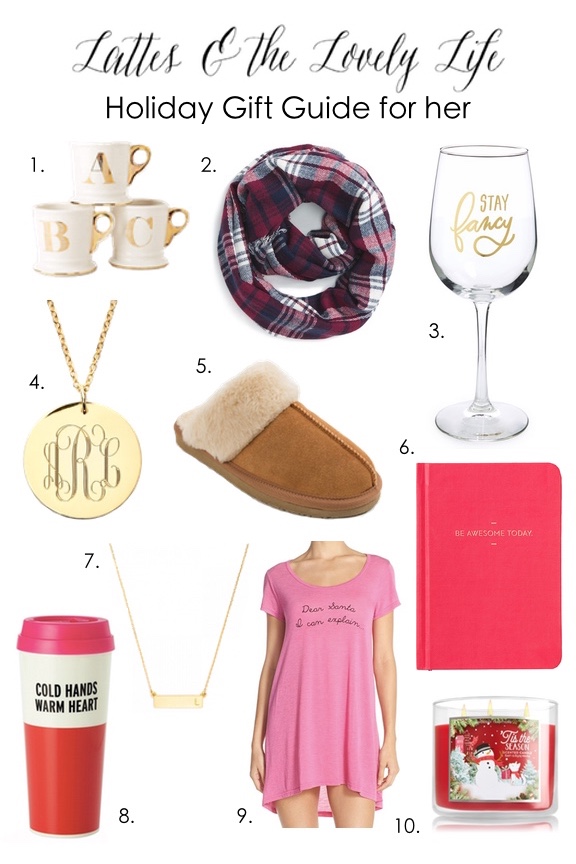 1. Limited Edition Golden Monogram Mug
4. Personalized Pendant Necklace
8. Cold Hands, Warm Heart Travel Mug
10. Holiday Candles
Happy holiday shopping loves!
XOXO