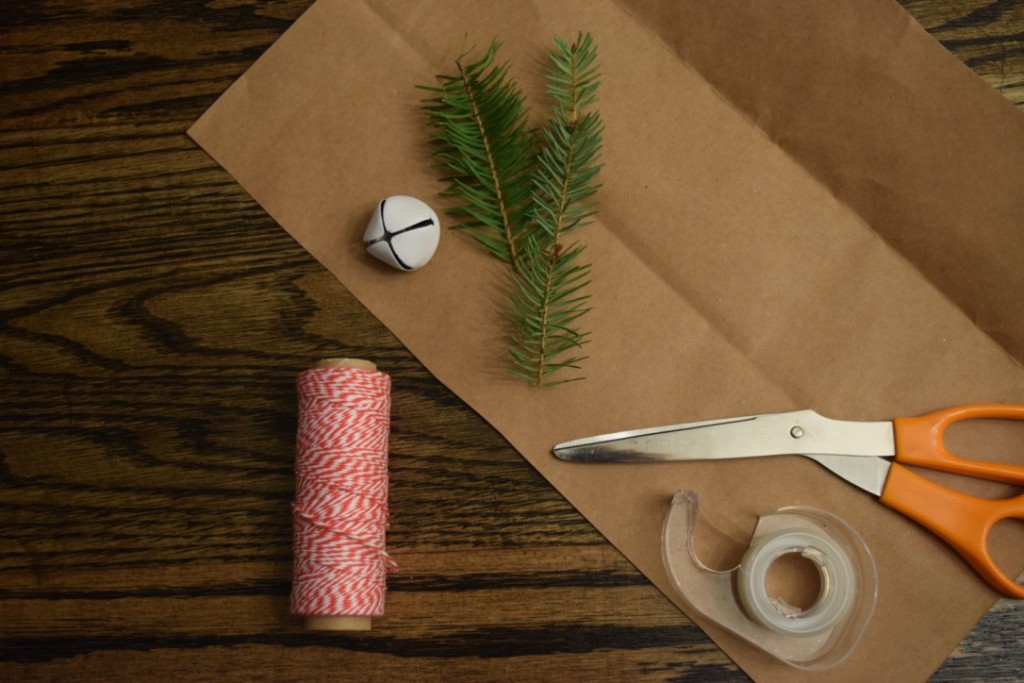 Wrapping Christmas gifts and making them beautiful is half the fun to me. Ben will come home and I have wrapping paper, tape, glitter, candy canes, and various wrapping tidbits everywhere. Thank god he thinks it's adorable and not crazy person behavior!
While I take pleasure in all this, it's not for everyone. For the person who isn't interested in spending tons of time wrapping all their gifts, but you still want to make your family members jealous (don't lie, you want them to think you're a little Martha Stewart) I have the answer.
Simple, natural Christmas gift wrapping.
Natural wrapping is very in right now, and it's easier than Pinterest would have you believe. All you need is some brown paper, baker's twine or regular twine, some tree clippings, and a bell, ornament, or pine cone for extra points. You can get brown paper at almost any place with wrapping paper or you can use paper bags. If you have tons of presents to wrap, Home Depot usually has killer deals on brown paper.
Step 1: Wrap your gift using the brown paper.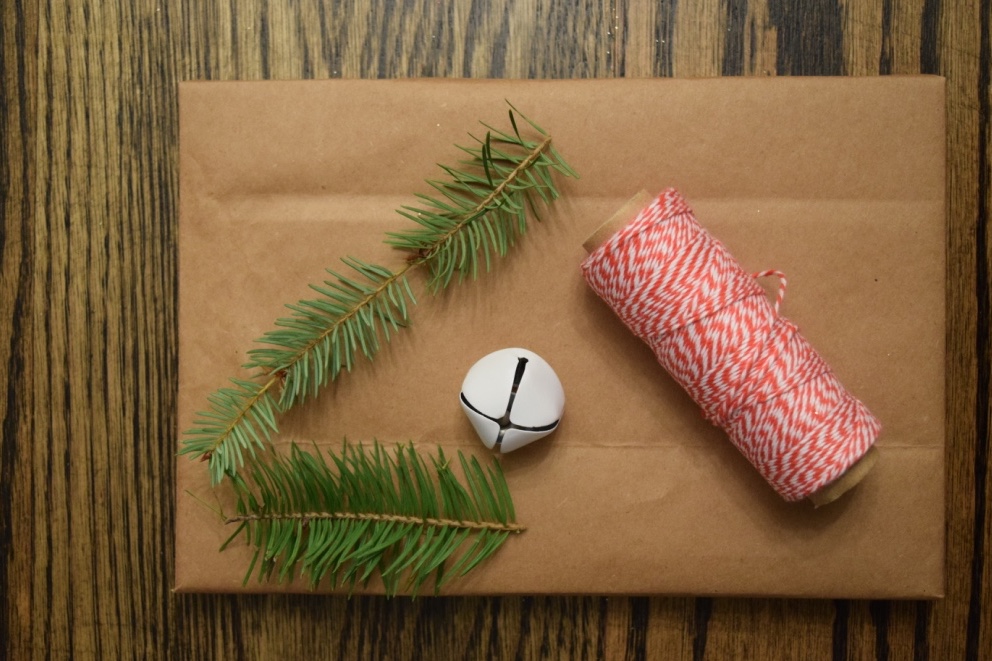 Step 2: Wrap twine around the present, criss-crossing in the back to create a few layers. Tie off and leave extra twine hanging off your knot to attach tree clippings and bell.
Step 3: Tie tree clipping to center of twine with a single knot. Attach bell by stringing twine through the top of the bell. If using a pine cone, simply wrap the twine around the base of the pine cone and tie to the criss-cross twine. Same goes for any other additional piece you want to add.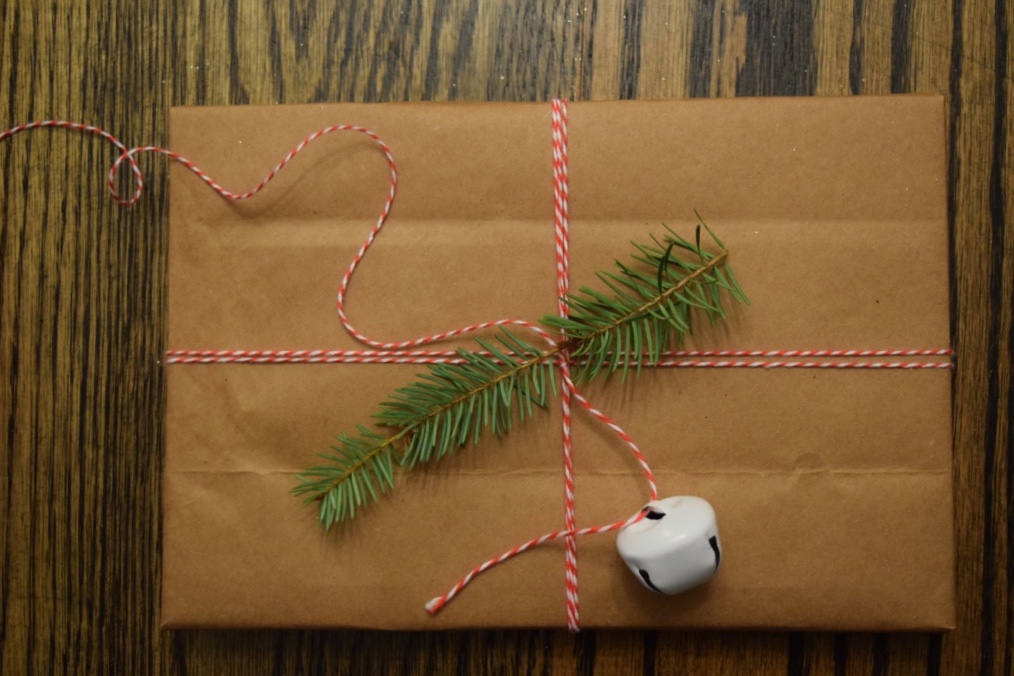 Step 4: Finalize attaching pieces with any additional knots needed and ensure everything is secure. TADA! You have yourself a beautifully wrapped gift.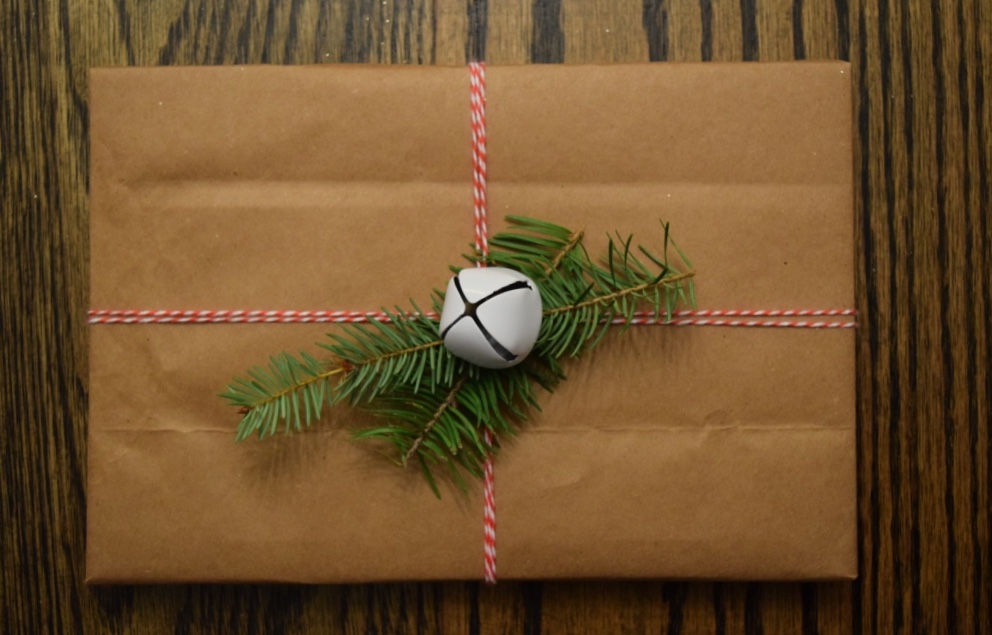 This particular example is quick and simple — you can easily get start to finish in just a few minutes. To make it a little more intricate, add a hand-written gift tag, a few more bells or pine cones, or a cinnamon stick. Let your imagination run and if you come up with an awesome idea, you better let me know!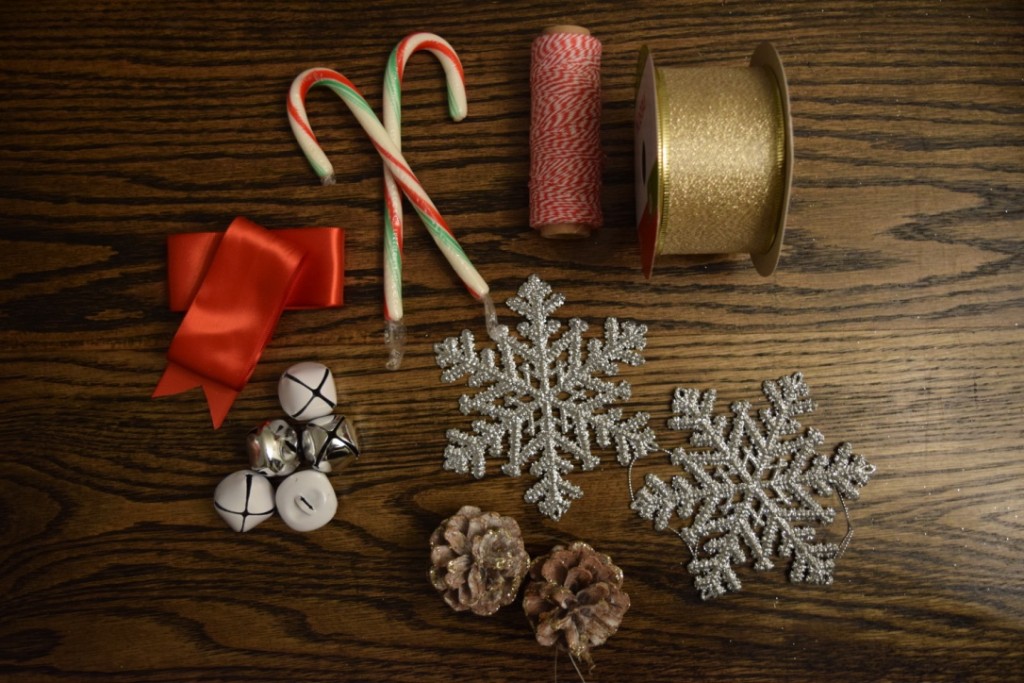 I really think it's all in the details when it comes to impressive gift wrapping. You can picture exactly what I'm talking about. Think every freaking wrapped gift on Pinterest. But, now you know how easy it is! Some of my other favorite wrapping essentials are candy canes, snowflake ornaments, and anything festive I can add on top like these bells and pine cones. I usually buy inexpensive ornaments and repurpose them for creative wrapping. Final note, wired ribbon will change your life. The wire allows you you to shape your perfect bow. Like this one — although it's not my best work, you get the idea!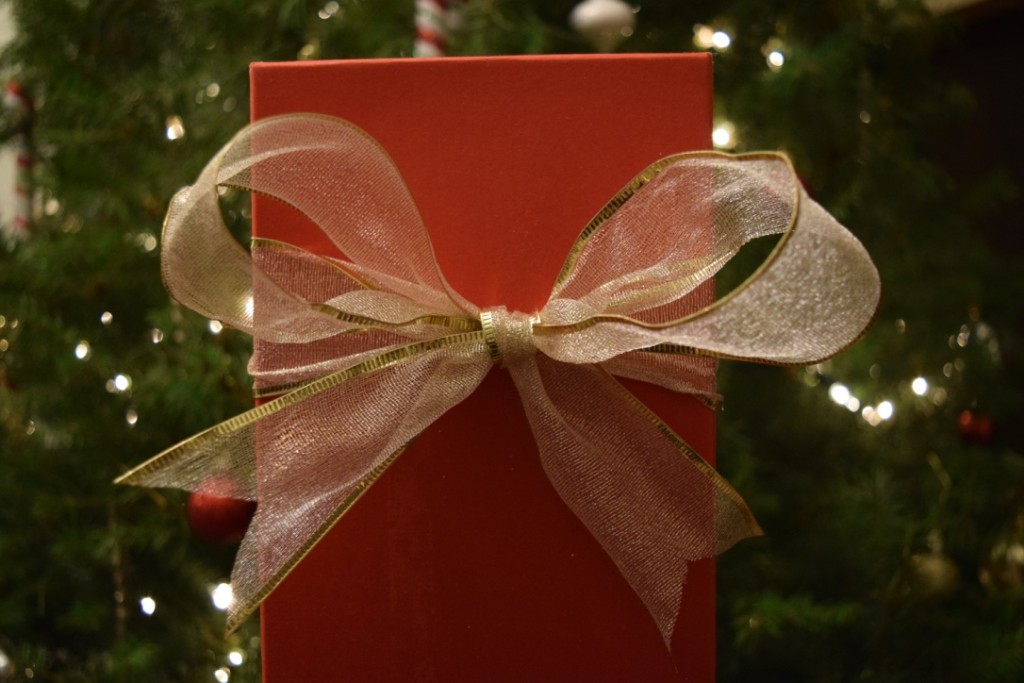 Happy wrapping! XOXO.