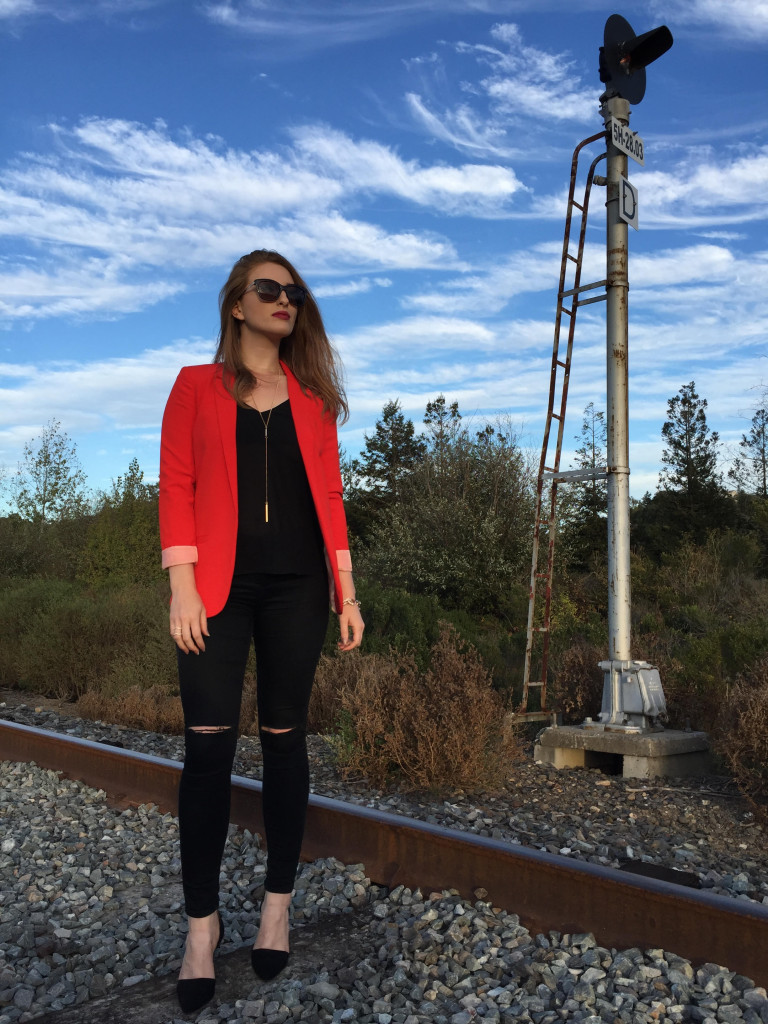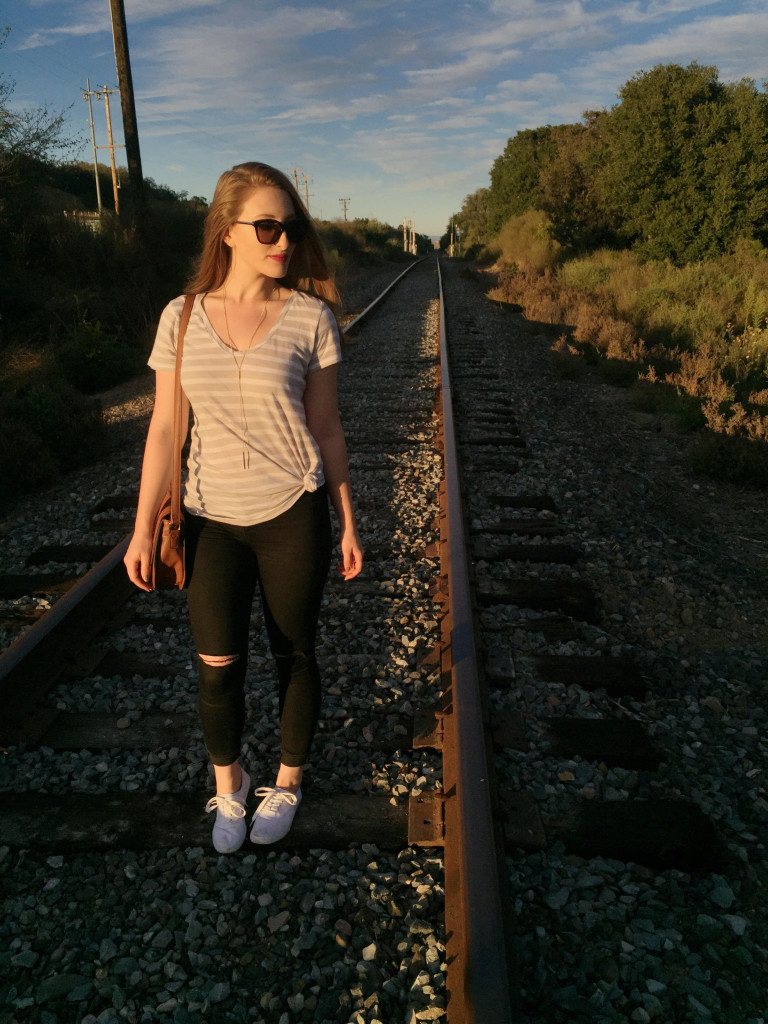 Jeans: Link, Similar | Tee: Link | Cami: Link | Army Jacket: Link | Blazer: Similar | Tennies: Link | Heels: Super Similar (and under$30)
Some days it's early morning errands, straight to meetings, and then happy hour — or maybe you're packing for a trip and need to maximize your carry-on. This is exactly why learning how to mix and match items in your closet is so key. It also allows you to have fewer pieces that totally work together and avoid having a mass of limiting pieces.
Pick an classic item in your closet and think about the various ways you would wear it.
Black skinnies: 3 ways
Street casual aka super casual
Think running errands all day or walking around downtown (the type of walking that shouldn't be done in heels). Street dress is not inherent to me. I'm all about my blazers and heels. Sometimes that's not super appropriate though, especially in Oakland ;).
For a street casual look, follow this simple formula:
black skinnies + tee (badass tie optional) + tennies + cross body bag
Street chic aka casual office ready or street style worthy
Think of this as any middle of the road occasion. Lunching, brunching, shopping, or working if you have a casual office.  To take your street casual look to a more street chic look, keep your skinnies and tee on, swap out your shoes and add a jacket, boom!
For a street chic look, follow this simple formula:
black skinnies + tee (tucked) + wedges + cross body bag + jacket
Dressed up aka cocktail and date ready
Think getting ready to go out or if you just really wanna be feelin' yourself.
For a dressed up look, follow this simple formula:
black skinnies + blank cami + heels + blazer
XOXO